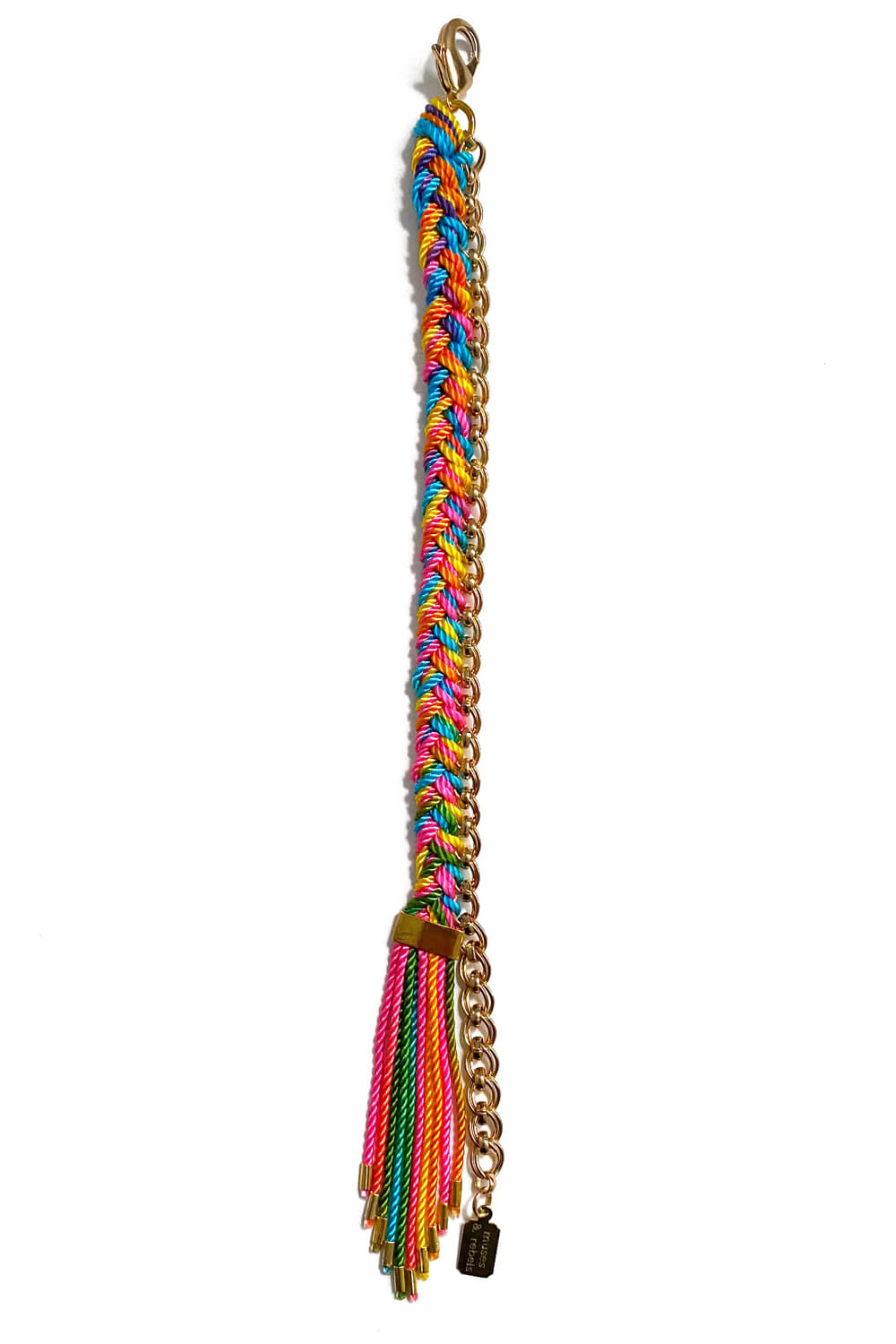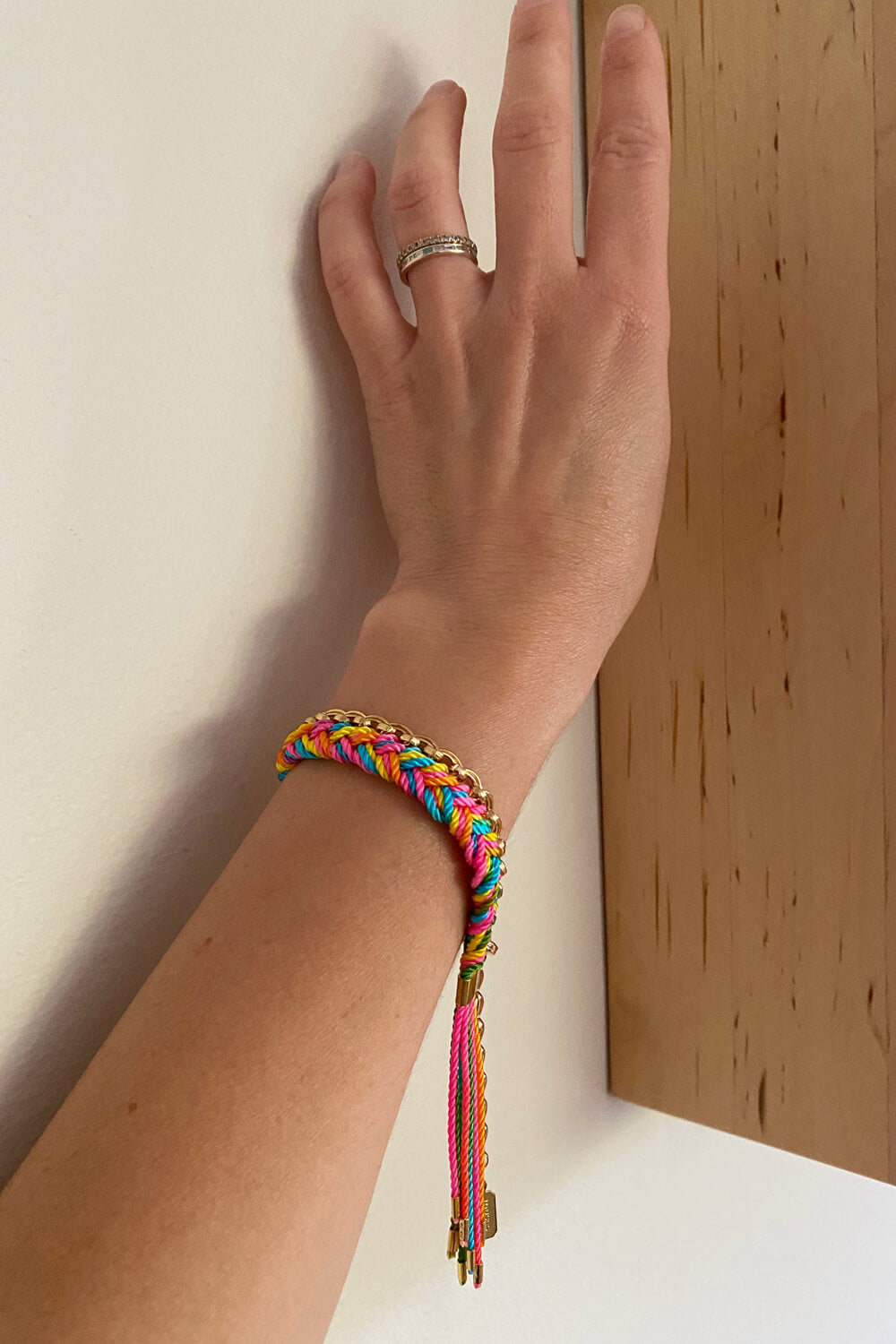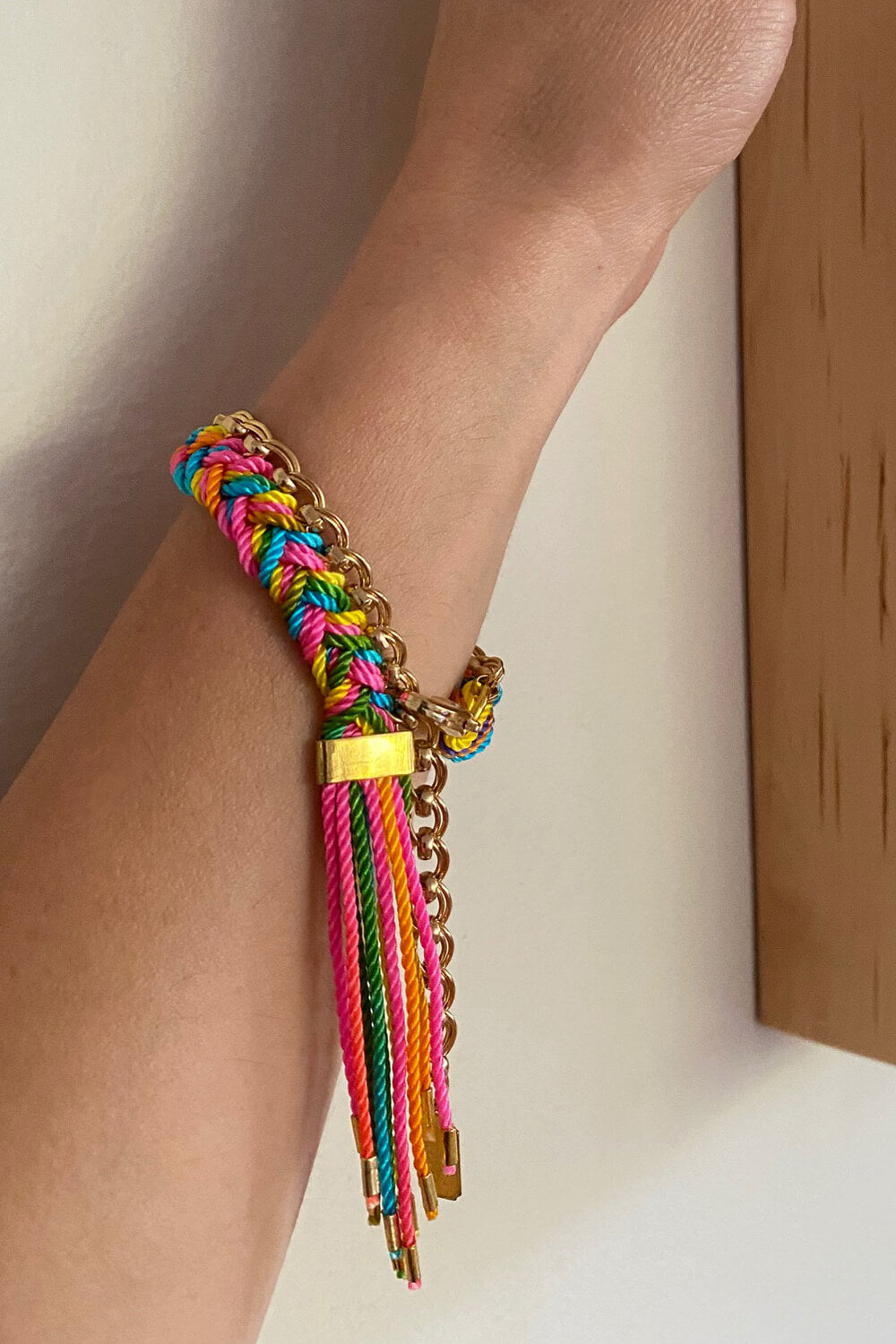 fringe bracelet - gold rainbow ombre
Availability: Out of stock
$48.00 $68.00
Only 1 available of this custom color combination.  A gold plated chain and braided rainbow rope bracelet.  The gold plated brass curb chain is woven into a 100% nylon bright rainbow ombre rope braid.  The rope fringe ends are finished with metal clamps.  The total length of the bracelet is 8", including a 2" extension for size adjustability.  The closure is a gold plated trigger clasp which clasps onto any of the links of the chain for a custom fit.
Details:
Braided rope & chain bracelet with rope fringe
Gold plated brass chain

100% nylon rope in bright rainbow ombre
Rope fringe ends finished with gold metal clamps

Gold plated brass trigger clasp



8" total bracelet length (including 2" chain section without braiding)
2" chain for size adjustability
Designed & handmade

 

in the USA from imported materials.