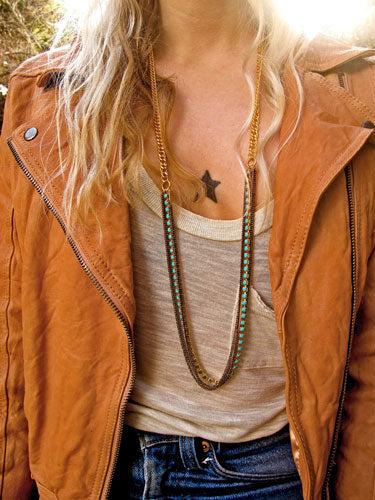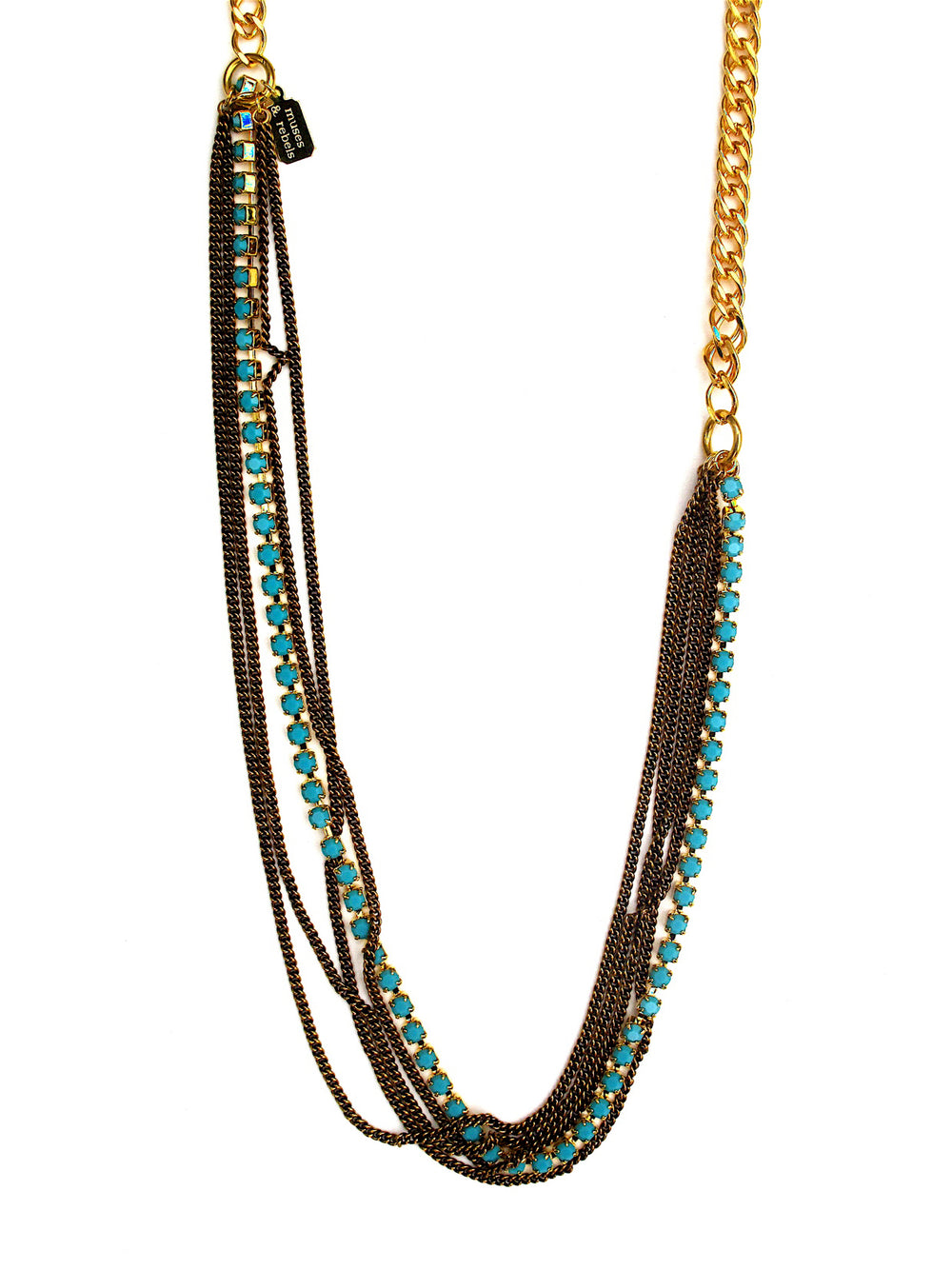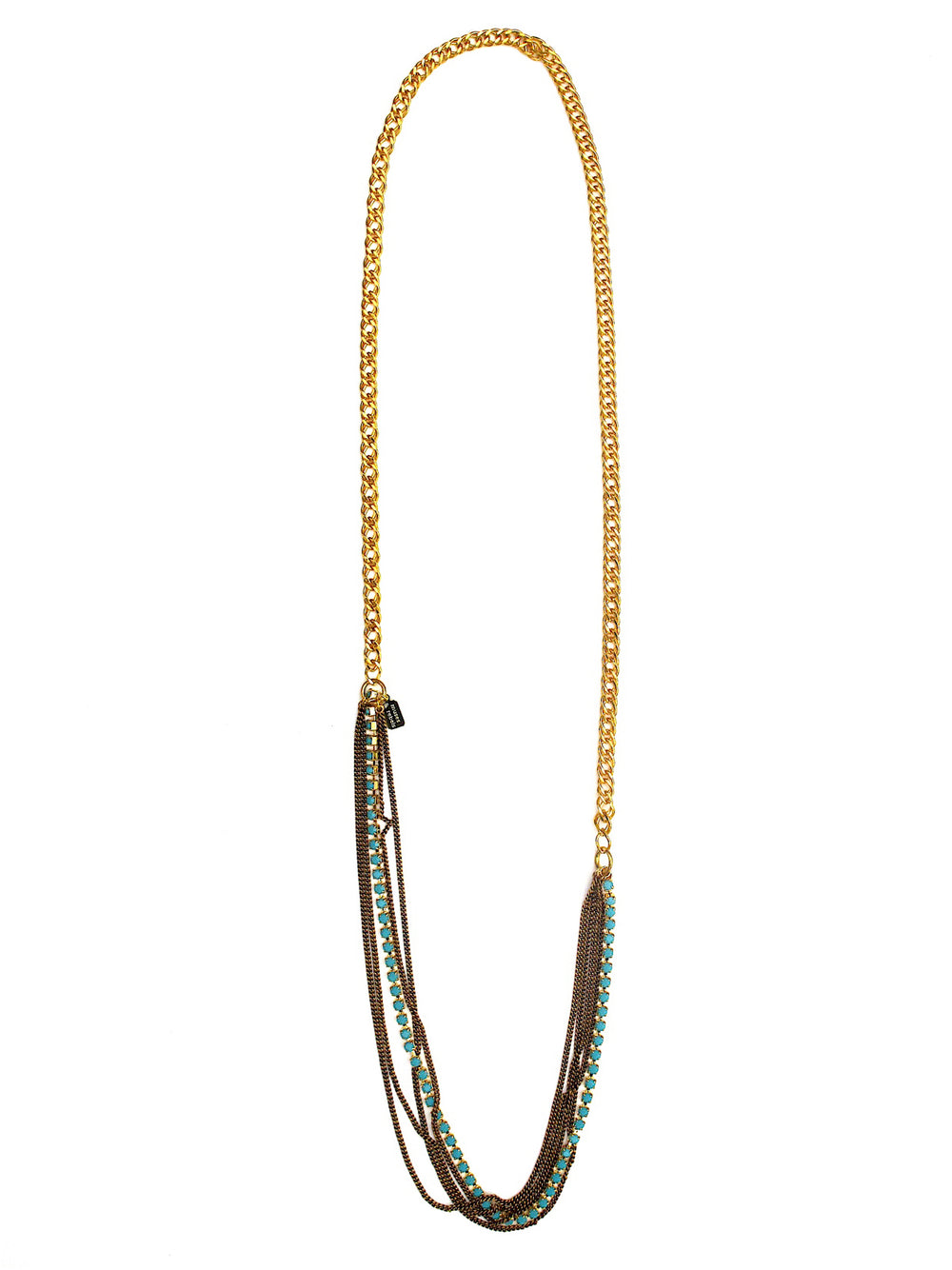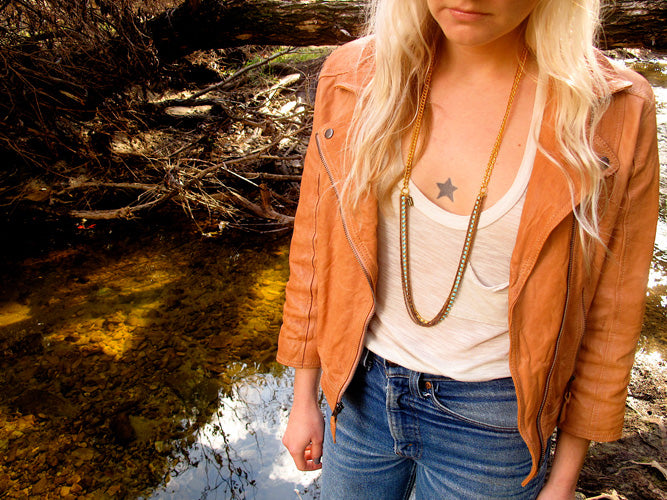 gold & turquoise necklace
Availability: In stock
$124.00
A stunning infinity necklace made with a bright gold-plated chain draped with strands of smaller gold/black-plated steel chains & a turquoise stone chain.  The turquoise stone chain has gold-plated settings.  There is no closure on this necklace and it easily fits over the head.  The total length of the chain/necklace is 36".
Details:
Infinity Necklace (no closures)
Gold plated chain 
Draping strands of gold/black plated steel chains
Turquoise stone chain in gold plated brass settings
36" total chain/ necklace length
Designed & assembled in the USA with imported materials.