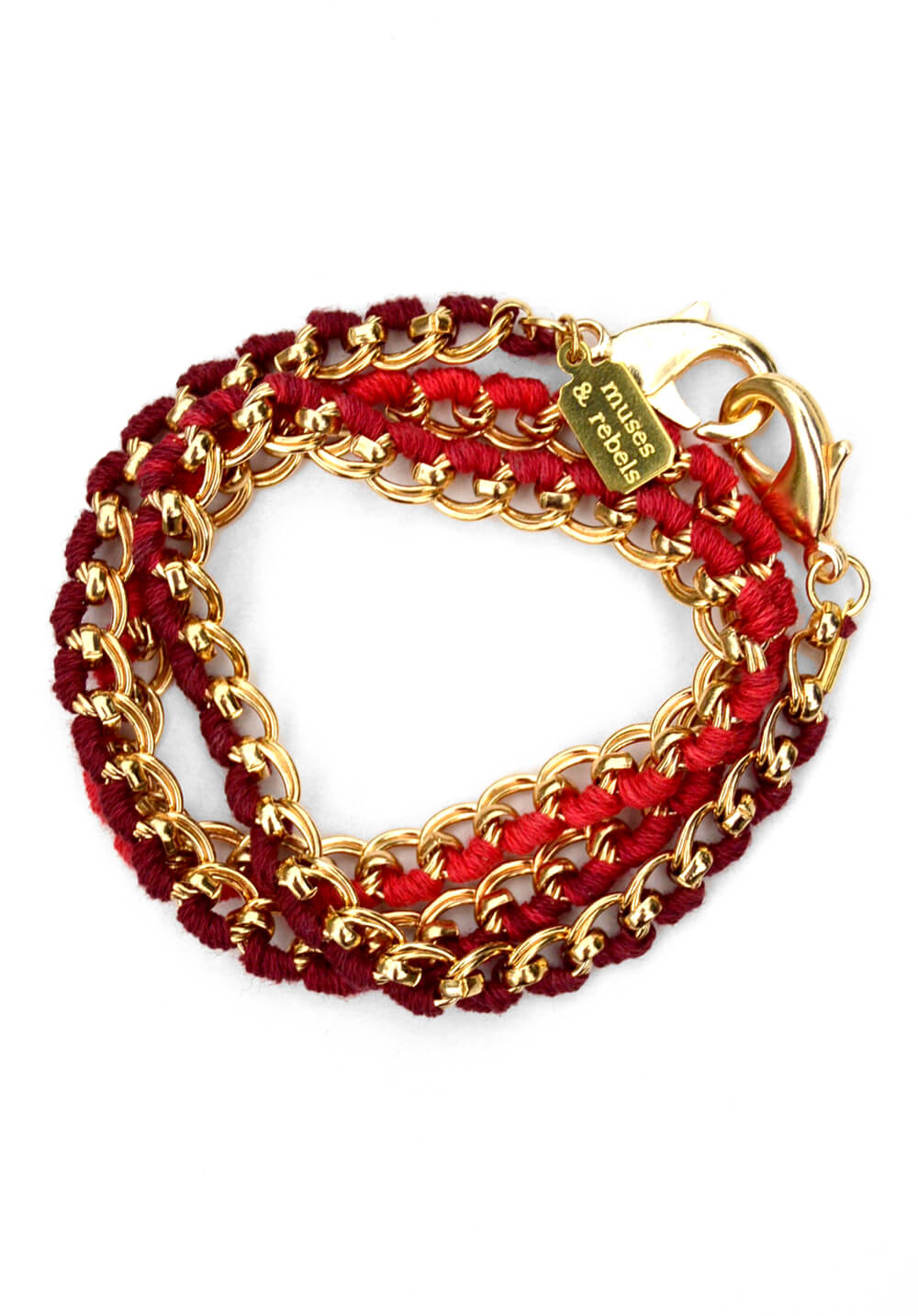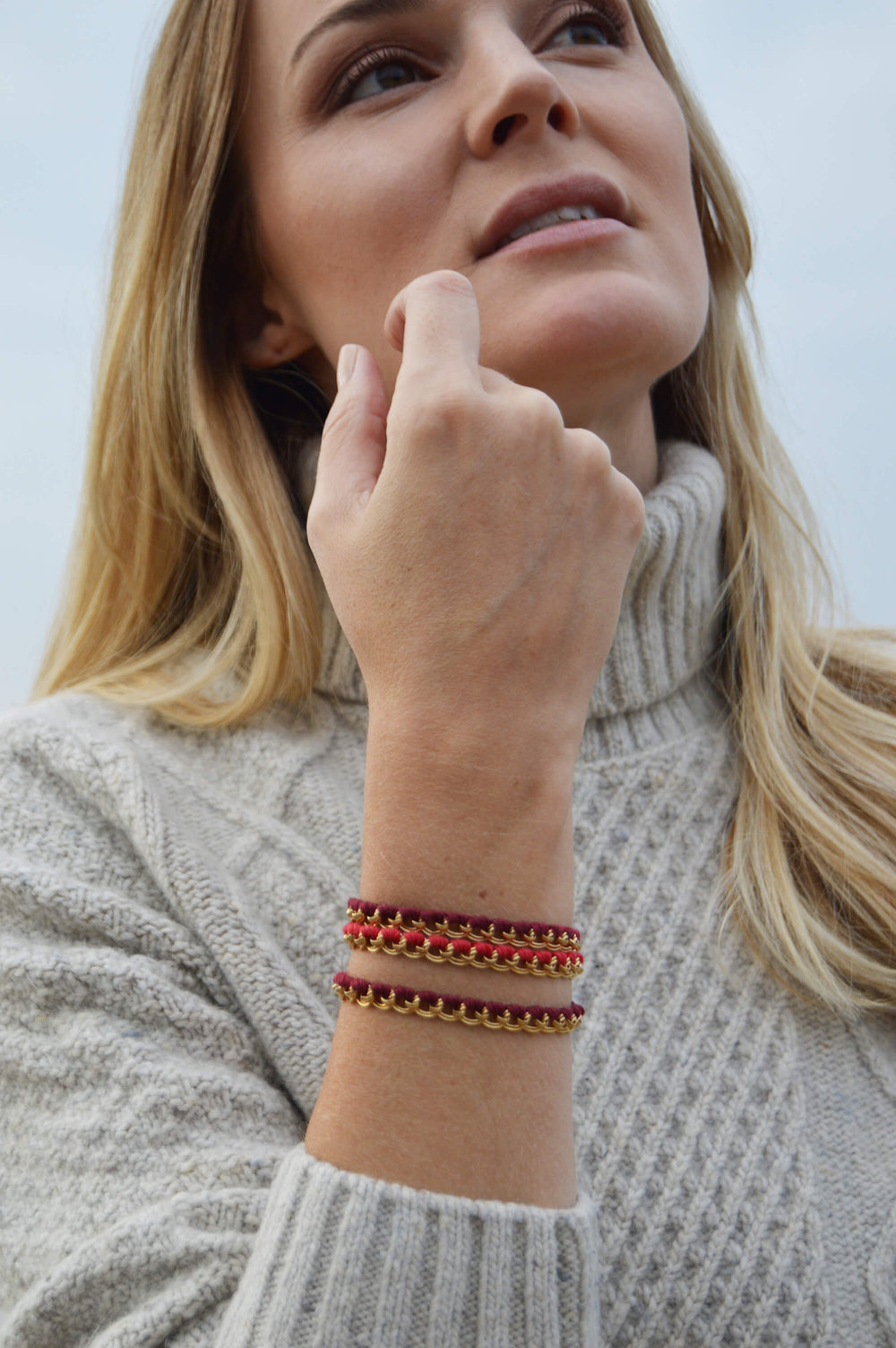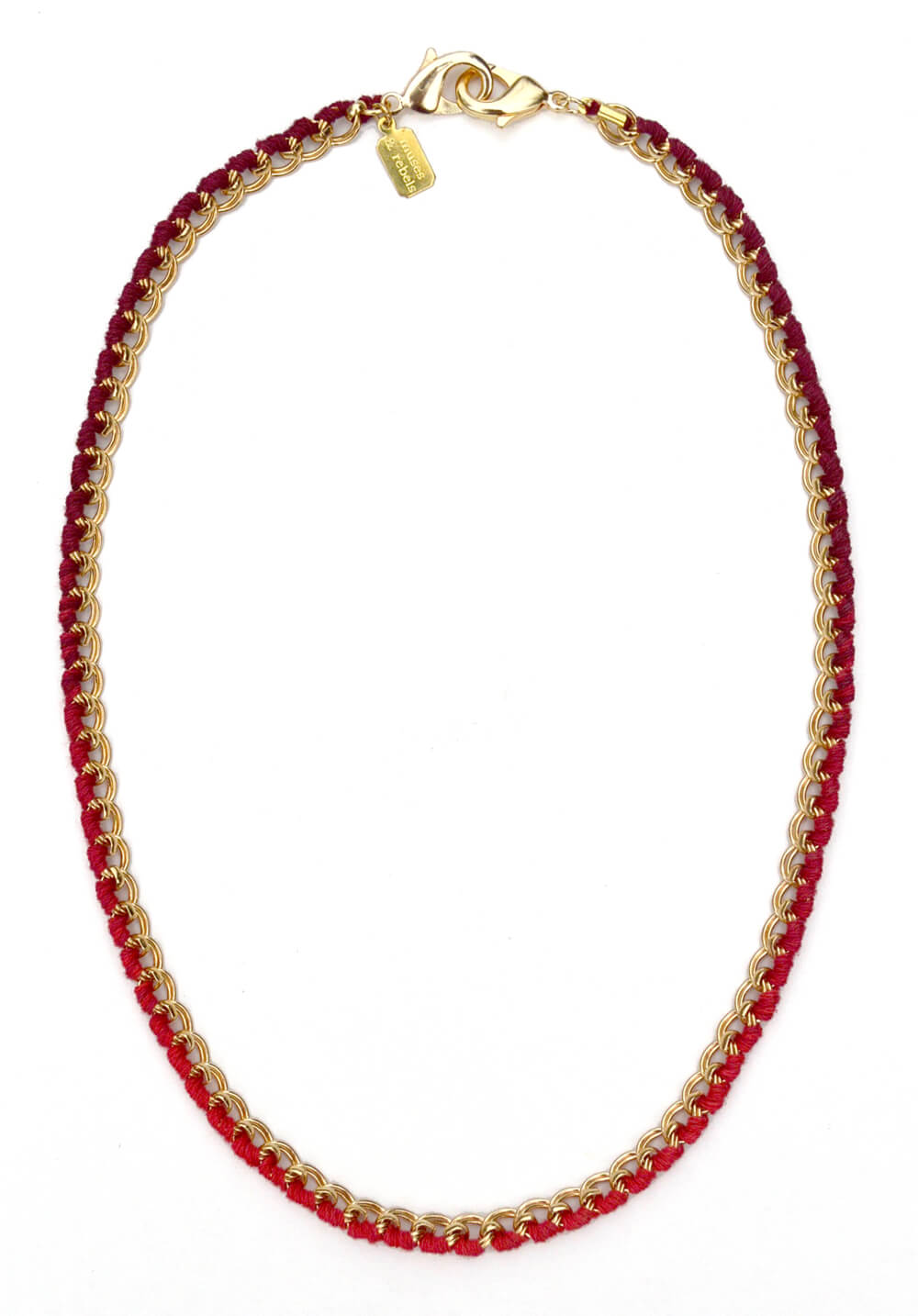 love links - gold ruby ombré
Availability: In stock
$80.00
A gold-plated brass curb chain with 100% cotton ombré bright to dark red embroidery thread wrapped around one side of each chain link. 
Each chain is slightly different due to the unique patterns created by the wrapping of the ombré thread. The chain is designed with a clasp at each end to be worn in multiple ways.  The style can be worn as a necklace, a wrap bracelet (depending on the size of the wrist) or an anklet (depending on the size of the ankle).

Details:
Gold-plated brass curb chain
100% cotton ruby red ombré colored thread
2 trigger clasps 
20" total length when flat (including clasps)
Adjustable length - the clasps can hook onto any of the large links of the chain
Multi functional design: Necklace, Wrap Bracelet or Anklet
Designed & assembled in the USA from imported materials.